Can I upgrade my membership?
Can I upgrade my membership?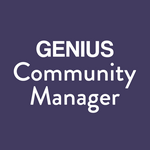 Updated by Genius Community Manager
You can easily upgrade from from a monthly or quarterly plan to an annual plan. To upgrade, please follow these steps:
Click here to sign up for an Annual Membership which will also give you two months of Genius for free.
Send a message to our team to let us know you've made your annual payment. We will then activate the upgrade for you. You will not lose access to the Genius App or the Genius Facebook Group during this upgrade. Click on 'Contact Support' in the menu to get in touch.