What are the Genius Facebook Group Community Guidelines?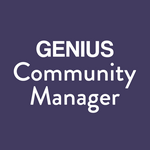 Updated by Genius Community Manager
So we can keep the Genius FB Group a safe and respectful space for everyone, and the discussion intentional and growth related, we ask that all posts and comments are kept within these few guidelines:
Genius Community Guidelines
1. All posts should be Genius and growth related.
We encourage full participation in the community. Share your workshop notes, growth stories, relevant questions, and ideas that come from Genius.
2. Be a conscious change-maker.
Genius is a safe, respectful and growth-driven community. Post less about what you're struggling with and more about what you're becoming. Focusing on the positive helps you lean into the growth mindset.
3. Participate on your own terms.
Join any Workshop, any time, anywhere. The Genius App makes it easy. You don't need to read every post or "catch up" with anything. You choose how you spend your Genius time.
4. Genius is a safe space.
Trust is an integral part of Genius. What's shared in the group stays in the group. Sending unsolicited friend requests and inviting members to join subgroups –including WhatsApp and Messenger groups – is not allowed.
5. Keep Genius focused.
Image quotes, memes, external videos, IG handles, links, articles, events, live videos, texts from Jay, and birthday posts are not allowed. All videos should be 3 minutes or less. Any form of self-promotion or marketing is not permitted.
6. Image quotes and Reshares.
To keep this space filled with purposeful growth posts, posting image quotes as well as resharing pages/videos is not allowed. Images with quotes made by you with your name (no IG handle) are allowed if you reference this within your written post.
7. Looking for an Accountability Partner?
To find a partner, go to the Units section of the Facebook group. Choose the area of your life you want to work on, and look for available Accountability Partners in the comments section.
8. Genius Meetups
Meetups are a safe environment for members to meet in person and share their learning and experience. Posts about Meetups should include your reflections and insights as well as any images.
9. Private coaching is not allowed.
Members come to experience coaching with Jay Shetty. Posts offering or implying coaching services are not allowed. Any form of self-promotion or marketing is not permitted.
10. How to get in touch.
If you have any questions, don't hesitate to get in touch. Click "Contact Support" in the menu.