Why haven't I been approved for the Facebook Group?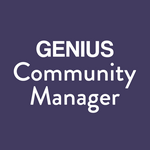 Updated by Genius Community Manager
If you have successfully paid for your Genius membership but haven't yet been approved for the Genius Facebook Group, please ensure you have provided the email address you signed up to Genius with along with the invoice number. Can't find your invoice number? Click here
All memberships are verified with this information prior to approval, so if it is missing the process cannot be completed. Our team verify and approve your request to join within two working days.
If you have any questions, don't hesitate to get in touch. Click "Contact Support" in the menu.