What is my invoice number?
What is my invoice number?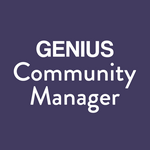 Updated by Genius Community Manager
Your invoice number is needed to allow you to join the private Genius Facebook Group. The invoice number was sent to you in an email as soon as you signed up. Please check your spam or junk folder for these emails if you didn't find it in your inbox.
If you cannot find the email with your invoice number, our team will be happy to help. Click "Contact Support" in the menu and write to us. We will send it to you.