What is my invoice number?
What is my invoice number?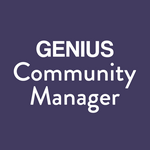 Updated by Genius Community Manager
Your invoice number, which you will need to join the private Genius FB Group, is sent to you in the series of welcome emails when you first join. Please check your spam folder for these emails as they contain all your login information too.
If you cannot find the emails, or your invoice number, please contact the support team by clicking on the 'Contact Support' icon located in the top right hand corner of this Help and Support site, and they will ensure it is sent to you.