Feeling overwhelmed? Follow these steps to get started
Feeling overwhelmed? Follow these steps to get started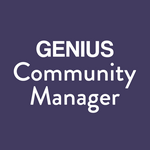 Updated by Genius Community Manager
Genius is designed to meet your needs and guide you to personal growth. We follow the mantra, "In your own time, at your own pace." You are exactly where you need to be.
To help you begin your journey confidently with us, we strongly recommend doing the following in your first 2 weeks: 
Download the Genius Coaching App. 
Once inside the app, watch the Getting Started with Jay workshop to give you a solid foundation in Genius.
Choose your first Genius Journey. Journeys are a series of workshops designed by Jay for intentional growth. Activate the one that resonates with you the most. 
RSVP to the weekly Live Workshop on Facebook so you can meet with Jay and interact with the community. If you aren't a member of the Facebook group yet, request to join.