I can't log into the Members Website
I can't log into the Members Website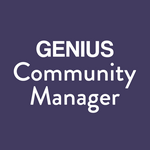 Updated by Genius Community Manager
If you're having trouble logging into the Members Website, doing one of the following may resolve the issue:
Double check to be sure you're using the correct email address and password.
Clear your cache and browser history and try logging in again.
If you're receiving a Login or Password Incorrect notification, please select Forgot Your Password and follow the steps to reset your password.
If none of the above solves your issue, please contact the support team by clicking the 'Contact Support' icon in the top right hand side of the home screen.