I can't log into the Genius App
I can't log into the Genius App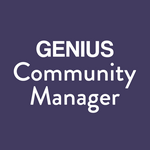 Updated by Genius Community Manager
We are sorry to hear you are having trouble logging into the Genius App. Please try the following steps to resolve the issue:
Be sure your login details are correct. This is your email and password for the Members Website.
Wait a couple minutes after an unsuccessful login attempt before trying again.
If needed, request a verification code to be sent to your email.
For security reasons, please note that the verification code is only valid for a one-time use only. If you have tried to log in more than once, always use the latest code you've been sent.
If you are still unable to access the app, please contact the support team via "Contact Support" in the top right corner of this page. While filling out the form, please provide the following information:
Email address
Full name
Country of residence
Make and model of cellular device
The mobile operating system version you are currently using. (e.g. iOS 14, Android 9, etc). You can find this information in Settings on your device.