I can't log into the Genius App
I can't log into the Genius App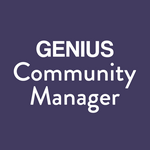 Updated by Genius Community Manager
If you are having trouble logging into the Genius App, please try the following steps to resolve the issue.
Be sure your login details are correct. This is your email and password which was sent to you in your first email when you became a Genius Member.
Wait a couple minutes after an unsuccessful login attempt before trying again.
If the above does not work, try uninstalling and reinstalling the App to your device and logging in again.
After trying the suggestions above, if you are still unable to access the app, please click "Contact Support" in the Menu and get in touch. Our team will be happy to help. While filling out the form, please provide the following information which will help us diagnose and provide a solution quickly.
Your email address
Your full name
Your country of residence
The make and model of your device
The mobile operating system version you are currently using. (e.g. iOS 14, Android 9, etc). You can find this information in Settings on your device.