I have canceled my membership but have still been charged
I have canceled my membership but have still been charged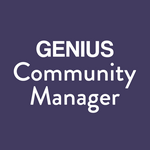 Updated by Genius Community Manager
Please accept our apologies for this. If you use PayPal for your payments, please ensure that your PayPal Pre-Approved Payment on PayPal is cancelled. The link below shows you how to do this:
Cancel PayPal automatic payments
Should you need further assistance, please contact the support team by clicking the 'Contact Support' icon in the top right hand corner of this Help and Support site and they will help you.