I don't have an internet connection
I don't have an internet connection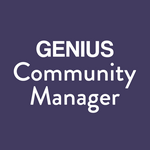 Updated by Genius Community Manager
The Genius App has a new feature which enables you to download Workshops and Meditations for offline listening, without an internet connection.
Here's how:
Follow these steps to download Workshops and Meditations:
Open the Workshop or Meditation you wish to download.
Click the download icon displayed above the title of the Workshop or Meditation.
To find your downloaded library, click More in the bottom right of the home screen.
Select Downloads to see your downloaded Workshops and Meditations.
Begin offline listening!
Please note: You need to be online to download.