What is a Genius Journey?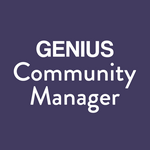 Updated by Genius Community Manager
Genius Journeys are a series of specially selected Workshops from across the entire library put together for you to watch in order, taking you through a process to achieve a particular outcome.
Journeys make it easier for you to select the the Workshops that are right for you, as each on complements the last, giving you a comprehensive insight into a particular topic.
There are over 25 Genius Journeys to choose from with topics including 'Discover My Inner Power', 'Reduce Stress and Anxiety', and 'Develop My Strengths and Skills'.
Here's how to choose a Genius Journey on the Genius App:
To choose a Genius Journey on the app, follow these steps:
From the home screen, click Choose Journey in the orange Genius Journey box.
Choose from the Journey selection, or click Show All Journeys.
Select the Genius Journey of your choice. Clicking on the 'i' icon in the top right hand corner of each one will give you a short summary of what each Journey contains.
Go through the Workshops in your own time. The progress bar helps you keep track of how you are getting on and the App will celebrate with you along the way by sending you notifications.