What is a Genius Journey?
What is a Genius Journey?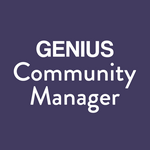 Updated by Genius Community Manager
Genius Journeys are a series of Workshops that help you accomplish an intentional goal.
Want to gain more confidence? How about reducing stress and anxiety? For every goal you have, there's a Genius Journey that can help you get there.
Journeys are a series of workshops that, when watched in order, help you achieve intentional growth.
Here's how to select a Genius Journey on the Genius App:
From the home screen, click Choose Journey in the orange Genius Journey box.
Browse the Journey selection or click Show All Journeys.
Select the Genius Journey of your choice. Clicking on the 'i' icon in the top right corner gives you a short description of each Journey.
When you're done with one Journey, start another. This is a great way to explore the full Workshop Collection and get the most out of Genius.