How can I become a Jay Shetty Certified Coach?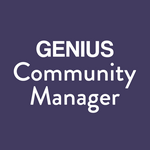 Updated by Genius Community Manager
Founded by Jay Shetty in 2020 with a vision to impact 1 billion lives, the Jay Shetty Certification School combines Jay's coaching framework and experience with world class standards. JSCS is accredited by The Association for Coaching (AC), is a recognized member of the European Mentoring and Coaching Council (EMCC), and abides by the Global Code of Ethics for Coaches and Mentors.
All JSCS students receive a unique value package that includes an Individual Coach Accreditation, Industry Membership, and Post-Graduation Marketing Support. You will receive professional business training through a 10-week Coach MBA course and access the resources required to build a successful and profitable coaching practice. 
If any of the following apply to you, then the Jay Shetty Certification School is right for you:
You are currently exploring coaching as a career and you resonate with Jay Shetty's philosophy.
You know your purpose is to make the world a better place by helping people live happier, more fulfilled lives.
You are already a coach and you want to expand your practice to impact as many people as possible.
Do you want to become a professional life coach and begin changing lives? Join Jay Shetty Certification School's FREE coach training this week.
"For all who are interested in becoming a life coach, I encourage you to join the Jay Shetty Certification School. Amazing community, supervisors, and student support. And the support does not stop after graduation. There's an alumni group and even an additional business program to help you set up your coaching business." 
– Elke Michauk