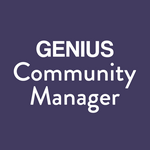 Updated by Genius Community Manager
The Genius App is available for both iOS and Android.
Click on the button below to open the "Genius Coaching" App and download it to your device.


Your login details for the App can be found in your Welcome email which you would have received when you registered for a new Genius membership. If you cannot find your login credentials, please click "Contact Support" in the Menu and get in touch. Our team will be happy to help.