How do I get a Genius T-Shirt?
How do I get a Genius T-Shirt?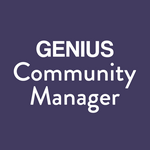 Updated by Genius Community Manager
Genius t-shirts are gifts for members who celebrate their 6-month anniversary.
At your 6-month anniversary, you will receive an email from us titled: '6 months of Genius (and a free shirt1)'. This email contains a link to a form you need to complete in order for us to send you your gift. We cannot ship anything without having received the completed form.
If your membership is passed 6 months and you cannot find this email, get in touch. Click 'Contact Support' in the menu and let us know. We'll be happy to help.
NOTE: This gift is subject to change in the future.