Where can I get a Genius T-Shirt?
Where can I get a Genius T-Shirt?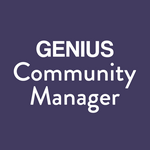 Updated by Genius Community Manager
Genius T-Shirts are gifts for members who celebrate their 6-month Genius anniversary and beyond.
Around your 6 month membership anniversary, keep an eye out for an email from us titled: '6 months of Genius (and a free shirt!)'. This email contains a link to a form you need to complete in order for us to send you your gift. We cannot ship anything without having received the completed form.
If you cannot see this email, please contact the support team via this page using the 'Contact Support' icon located in the top right hand corner of the home page.
Please be aware, this gift is subject to change in the future.