How do I join a Live Workshop with Jay?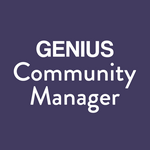 Updated by Genius Community Manager
Jay goes live every Sunday in the Genius Facebook Group. The session is only Live on Facebook, not inside the Genius App. The guide below shows you how to join Jay every week.
Here's how to join a Live Workshop with Jay inside the Facebook Group:
To join the Workshop inside the Facebook Group, follow these steps:
Open the Genius Facebook Group and stay on the main Discussion page.
At the scheduled time of the Live Workshop, refresh your feed. When the live begins, it will appear in your feed.
Click on the video to begin watching.
If you still can't find the Live Workshop:
Click on Announcements.
Continually refresh your screen. When the live has begun, it will also be the first post on the announcements page.
Click on the video to begin watching.
The schedule of upcoming Live Workshops can be found in the Events section of the Genius Facebook Group or in the Calendar section of the Genius App.
Here's how to find the list of scheduled Workshops and the time of each one in your area. Please note, all the times that are shown on Facebook are in your local time.
Follow these steps to access the Workshop schedule:
Click on Events to see the full list of scheduled Live Workshops.
Select the Workshop you want full details on to open the event.
To find your local time, click the link in the 'Details' section.
Be sure to RSVP to the Workshops you plan on attending.