How do I set and track my moods on the app?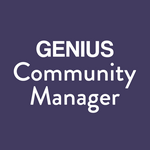 Updated by Genius Community Manager
This video shows you how to set and track your daily moods on the Genius App:
Follow these few steps:
Go into the Genius App and click the 'How are you feeling today' green box at the top of the home screen.
Select your current mood from the options available.
You will be shown 3 Workshops to help you enhance a positive mood, or to help you overcome a negative mood. These will be available for 1 day.
To track your moods, click 'More' in the bottom right hand side of the home screen.
Click on the 'My Profile' icon and select 'Daily Well-Being Check from the next screen. You will be shown moods you have selected over the last week or month.