How do I find an Accountability Partner?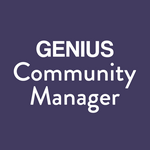 Updated by Genius Community Manager
An Accountability Partner is not a coach or a mentor, but another member of the Genius family who is working towards a similar goal to you. Accountability Partners support one another to help maintain consistency and motivation while working towards their goals. When Genius members team up and keep each other accountable, they're better able to stay on track and further grow.
Here's how to find and connect with an Accountability Partner:
To find your Accountability Partner, follow these steps:
Open the Genius Facebook Group.
Go to Guides. Once open, you will see that Guide 1 contains 5 posts (1 for each area of well-being). You can also find these posts in the Popular Topics in Posts area of the group.
Select the post for the area of well-being you wish to work on.
Check the comments on the post to see if there is someone you feel would be a suitable partner. If so, reply to their comment.
If you don't see anyone you feel would be a suitable partner, add your own comment to the post and introduce yourself.
Check back later for replies to your comment and potential connections.
Once you find a partner, you can begin privately messaging to keep each other accountable and work towards your goals.
It is recommended that you work on 1 area of well-being at a time, so be sure to interact with only 1 post at a time. This will help you avoid becoming overwhelmed or over-committing to too many partners.