How to participate in Self-Love September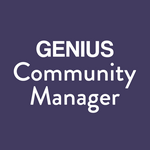 Updated by Genius Community Manager
If you're wondering how you can take part in Self-Love September, here's everything you need to know. 
Every day there will be a post in the Genius Facebook group that follows the Self-Love September calendar. 
These posts are your daily challenges. All you have to do is show up in the group every day and look in the Announcements section to participate.
Book Club discussions will take place every Wednesday this month in the Facebook group. 
You can access these posts by going to the Announcements section of the group. Join in on the conversation! 
And don't forget these exciting events…
There will be a special Live TLAM reading by Jay on September 22, 10am PST and the first ever Book Club Zoom Chat is scheduled for September 29 at 10am PST.
What's more, there will be TLAM-inspired Live Workshops every Sunday (10am LA, 1pm NYC, 6pm London, 10:30pm India)