Why take a Genius Journey?
Why take a Genius Journey?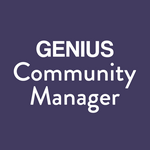 Updated by Genius Community Manager
Genius Journeys were created to make it easier for you to find and watch the Workshops that build upon one another in the direction of a particular goal. Journeys enhance your growth and provide the assurance that you are watching content which is perfect for your current path.
Journeys consist of 4–8 Genius Workshops and incorporate the 5 Areas of Well-Being.
Each Journey begins by helping you uncover the root causes of an issue and then provides the necessary steps to overcome, heal, grow, and further develop.
You can narrow your search down by choosing a Journey from any of the following categories:
Find purpose and joy
Improve my relationships
Become more successful
Improve my mental health
Meditation and inner peace
There is also the option to browse the entire collection. Start a new Journey today!