How can I take a Genius Tour?
How can I take a Genius Tour?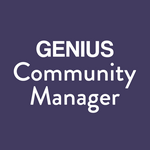 Updated by Genius Community Manager
Here is how join a Genius Tour via the Facebook Group:
To explore all that Genius offers, join the Genius Community Manager on an exclusive Members Tour. Live tours are held via Zoom and include the opportunity to ask questions.
A pre-recorded On Demand version of the Welcome Tour is also available for those who are unable to join on Zoom.
For links to join a Live Genius Tour or watch the On Demand version, visit: Genius Tour.