What is the Genius Referral Program?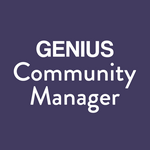 Updated by Genius Community Manager
You've experienced the life-changing impact of Genius. How would you like to extend that impact to the rest of the world? Let's spread well-being, one person at a time. Together, we're making wisdom go viral.
The new Genius Referral Program enables you to share the magic of Genius with friends and family, and receive either a physical or digital gift when you do.
Each member has their own unique link which can be shared with anyone you know who you think may benefit from Genius and Jay's wisdom.
It's as easy as 1,2,3! Just follow these steps:
Pick three people in your life who would benefit from Genius Workshops and Meditations.
Send them your unique link and invite them to join.
Share your experience. Tell them all about Coaching, Consistency, and Community. What effect has Jay's coaching had on your life?
If you need help finding your unique link, please contact the support team via this page by clicking the 'Contact Support' icon located in the top right hand corner of the home page.