Are there virtual Meetups?
Are there virtual Meetups?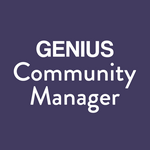 Updated by Genius Community Manager
After thorough investigation, it's been decided that arranging virtual meetups for the entire community is not possible. Genius is interested in doing things only if the entire community can participate.
We continue to keep a close eye on the global situation. Meetups will resume only when the safety of our members can be guaranteed.