How do I access the Members Website?
How do I access the Members Website?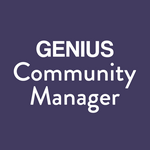 Updated by Genius Community Manager
When you join the Genius Community, you will receive a welcome email containing your login information. You should receive this email within 3 hours of joining.
If you do not receive the email, be sure to check your spam folder.
In the welcome email, you will find your Genius password. Using your email address and the password supplied in the welcome email, log in to the Members Website.
If you've checked your spam folder and still have not received your welcome email, contact the support team via this page. Please include your full name and email address, and your PayPal transaction ID if applicable.