How do I join Genius Book Club?
How do I join Genius Book Club?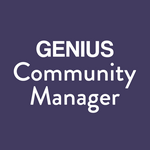 Updated by Genius Community Manager
All Genius members can participate in Genius Book Club. Just follow these steps:
Get the book of the month.
Read along with us. Each Wednesday check the Facebook Group for Book Club posts— comment, discuss your insights, and engage with your fellow readers. Reading schedules are posted before the 1st of every month.
Attend Live Book Club Zoom Chats. Zoom chats take place at the end of every month so you can discuss your best takeaways with everyone face-to-face.
To participate in a Live Book Club Zoom Chat, just follow the instructions in the Events section on Facebook.