Where can I find Genius Workbooks?
Where can I find Genius Workbooks?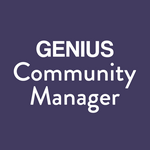 Updated by Genius Community Manager
Here's how to find Genius Workbooks on the members website:
Each Live Workshop has a supporting workbook designed to expand Workshop learnings. These interactive workbooks are available on the Members Website and can be found by following these steps:
Log in to the Members Website and click on Workshops and Meditations at the top of the home page.
Click on the Workshop you would like the workbook for.
In the screen that opens, click on 'Workbook'
Click 'Download Supporting Worksheet'
The workbook pdf will open. Select the downward pointing arrow in the top right hand side of the screen and you can download the workbook to your device.