Where are the Genius Journeys?
Where are the Genius Journeys?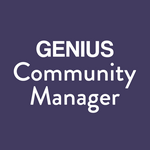 Updated by Genius Community Manager
Here's how to go on a Genius Journey via the members website:
We've created Genius Journeys for those who might be unsure of which Workshops to watch. Journeys are a series of Workshops handpicked for you by Jay, designed to achieve specific growth.
To go on a Genius Journey, follow these simple steps:
Log in to the Members Website.
Click on 'My Journeys' at the top of the homepage.
Any current Genius Journey will be displayed at the top and the list of Journeys below that for you to choose from.
Click on the journey of your choice and enjoy.
To choose a different journey, click 'Change Journey' in the top right hand side of this page to see the selection.