I can't join the Live Workshop from the Genius App
I can't join the Live Workshop from the Genius App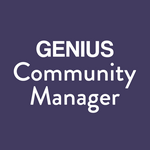 Updated by Genius Community Manager
All the Live Workshops take place in the private Facebook Group. To join Jay's Live, first request to join the Facebook Group. Your request will be approved by the team after you provide your invoice number, which can be found in your receipt of purchase.
Each request is manually approved, so please allow time for this process to take place.
Once you are a member of the Facebook Group, you can immediately join the Live. From within the App, select the orange 'Go to Workshop' icon and it will take you to the Live Workshop event on Facebook. A member of the team will post a link to the Live in the comments which you should click to join the Workshop.